What to Pack: Don't Forget These 6 Travel Essentials on Your Next Last-Minute Vacation!
It's November—and we all know what that means. It's time to use what's left of your VLs before the year ends and make those last-minute travel plans! There's just one problem: there's not much time to pack. We definitely don't want to forget anything while we're off enjoying our vacation, but yet many of us do. Though it won't entirely ruin our vacation plans, having everything with us would have made the trip perfect.
Our solution? Make a checklist! Here's six travel essentials that you shouldn't forget for your next last-minute trip!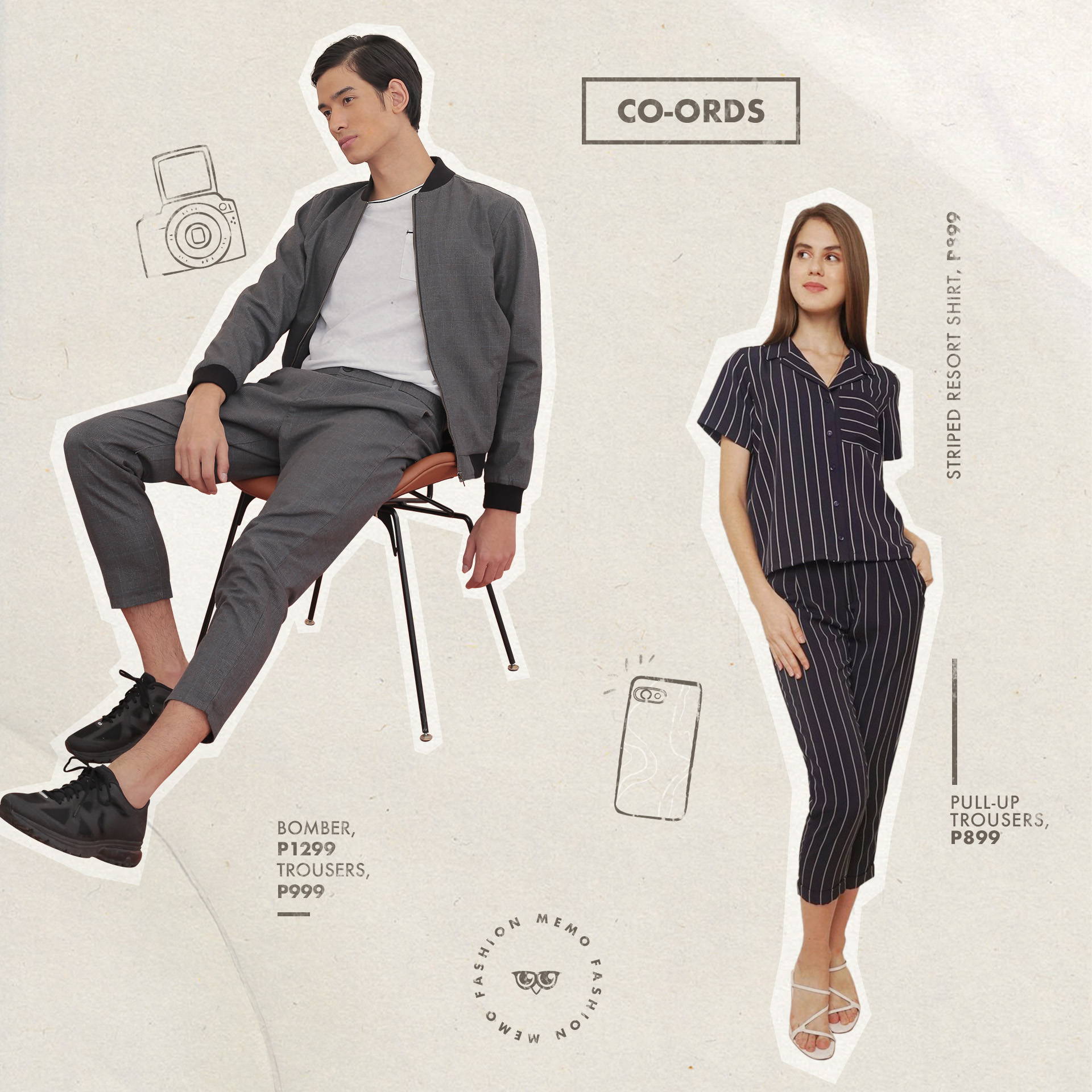 Bomber Jacket, P1299 ; Slim Trousers, P999; Striped Resort Shirt, P899 ; Pull-up Trousers, P899
There's three reasons why we think co-ords are a must in every travel luggage. First, there's no need to spend hours mixing and matching outfits, just grab it and go! Second, it's a statement piece that you can definitely flaunt on your travel OOTDs. And lastly, you can wear each piece separately and create different day-to-night looks, allowing you to pack light!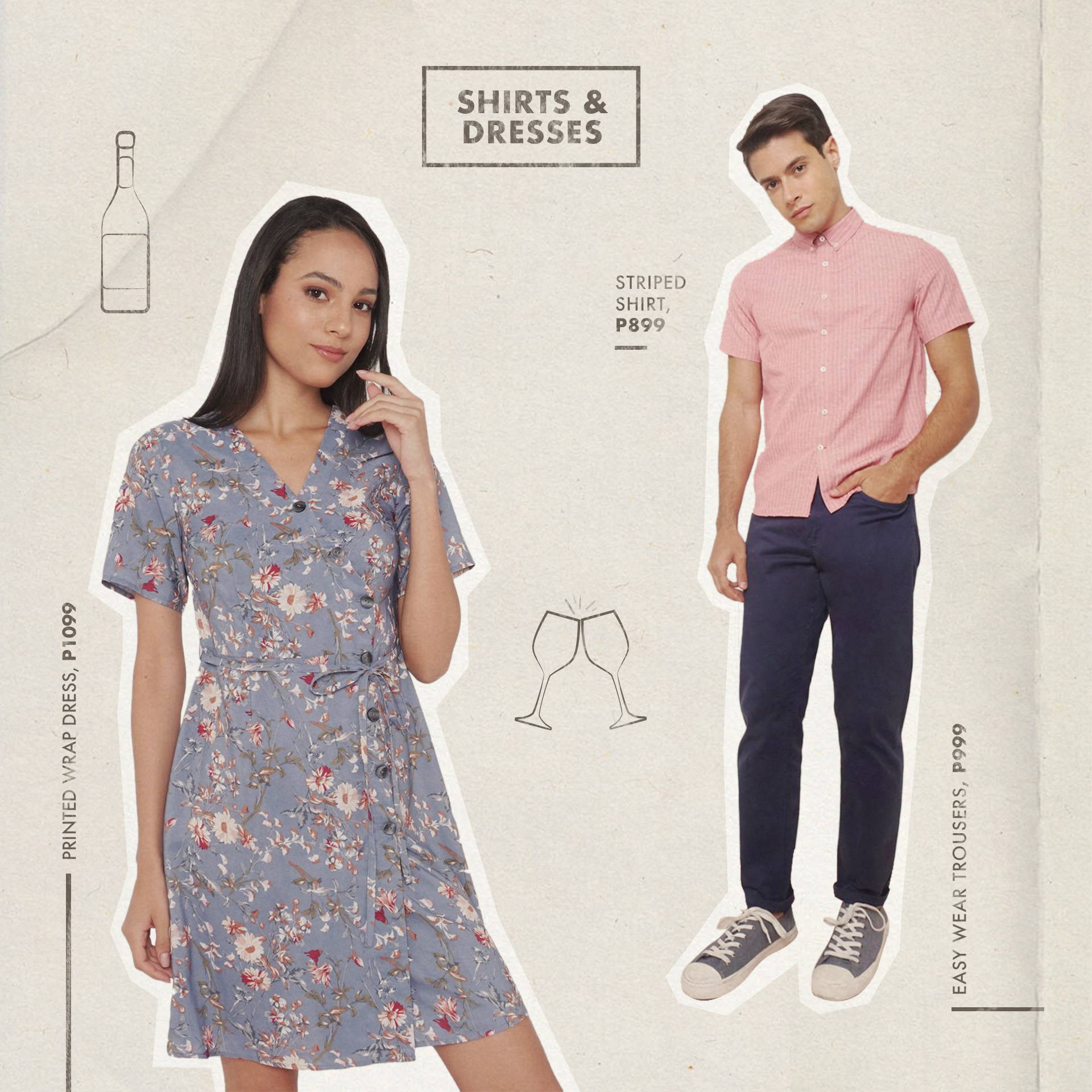 Printed Wrap Dress, P1099 ; Striped Shirt, P999 ; Easy Wear Trousers, P999
When you go on vacation, there's a good chance you'll pass by a place where you need to look put together. Whether it's to a fancy dinner reservation or a grand show, it's a good idea to pack shirts and dresses that you can wear to more formal occasions and events!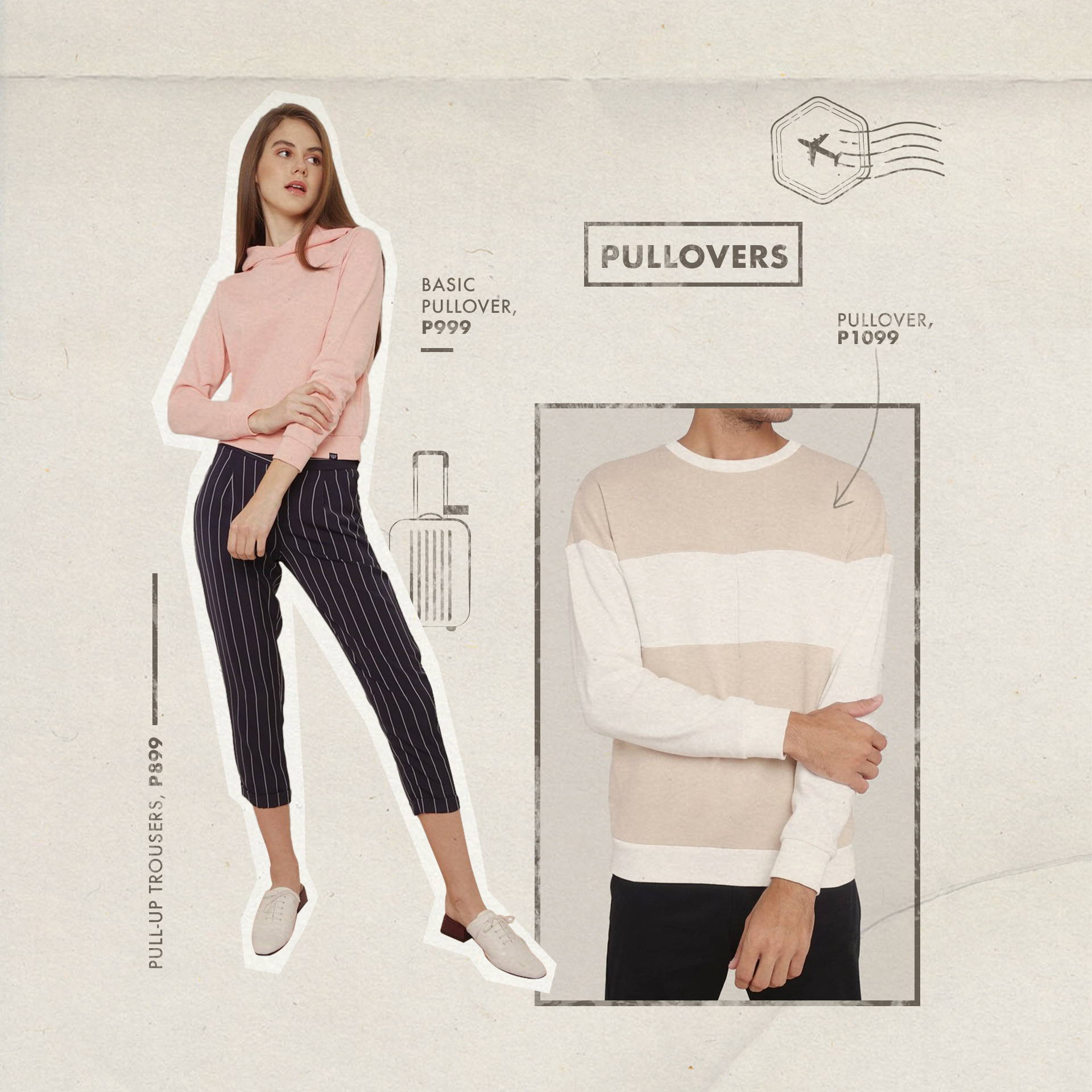 Basic Hoodie, P999 ; Pullover, P1099
The weather can be unpredictable—it could rain one second and be sunny again right after. Not just the weather, but there's no telling how warm or cold a place can be. If you're trying to pack light, just bring a pullover! Not only can you layer these over your shirts and tees for the cold weather, but you can also wear it by itself as a stylish top!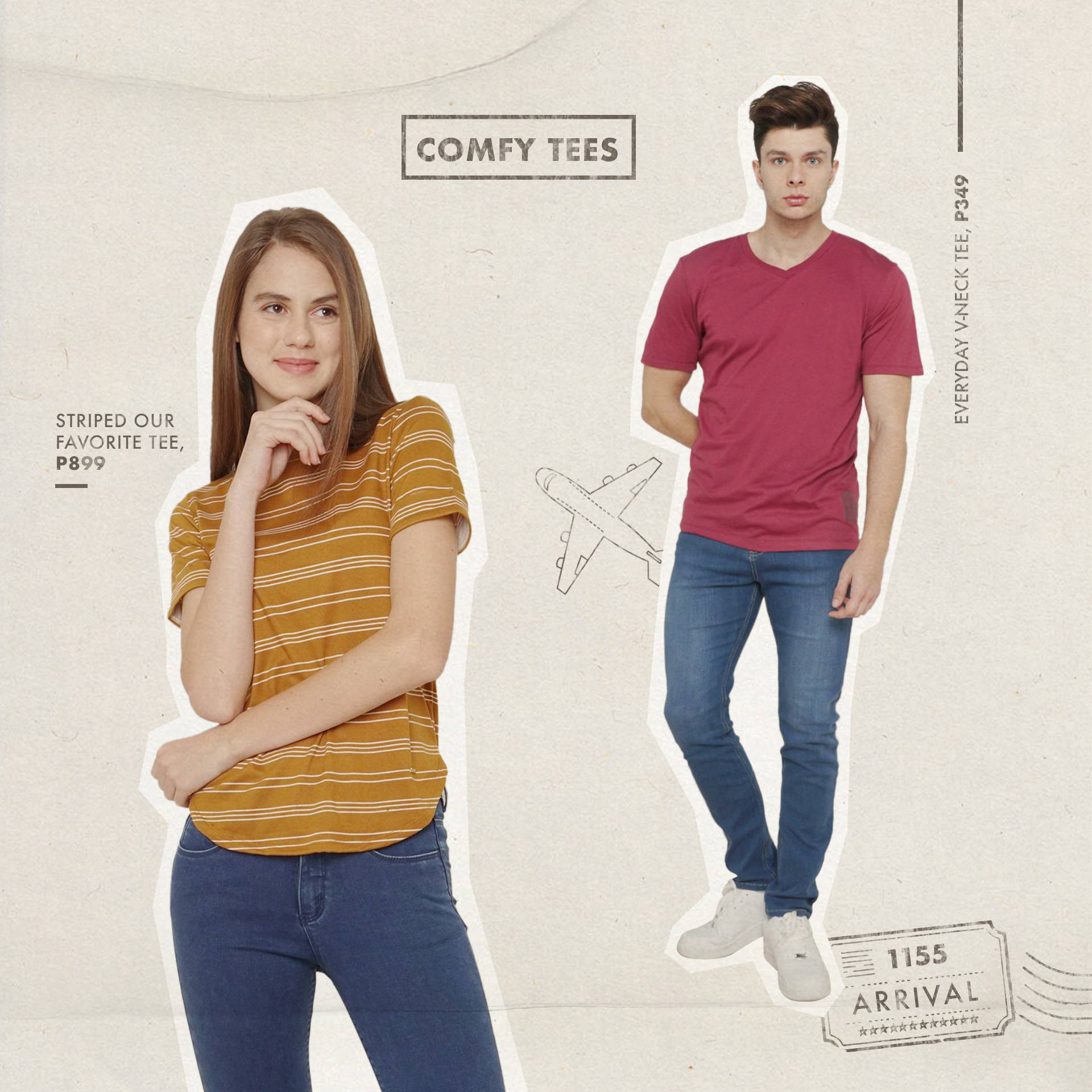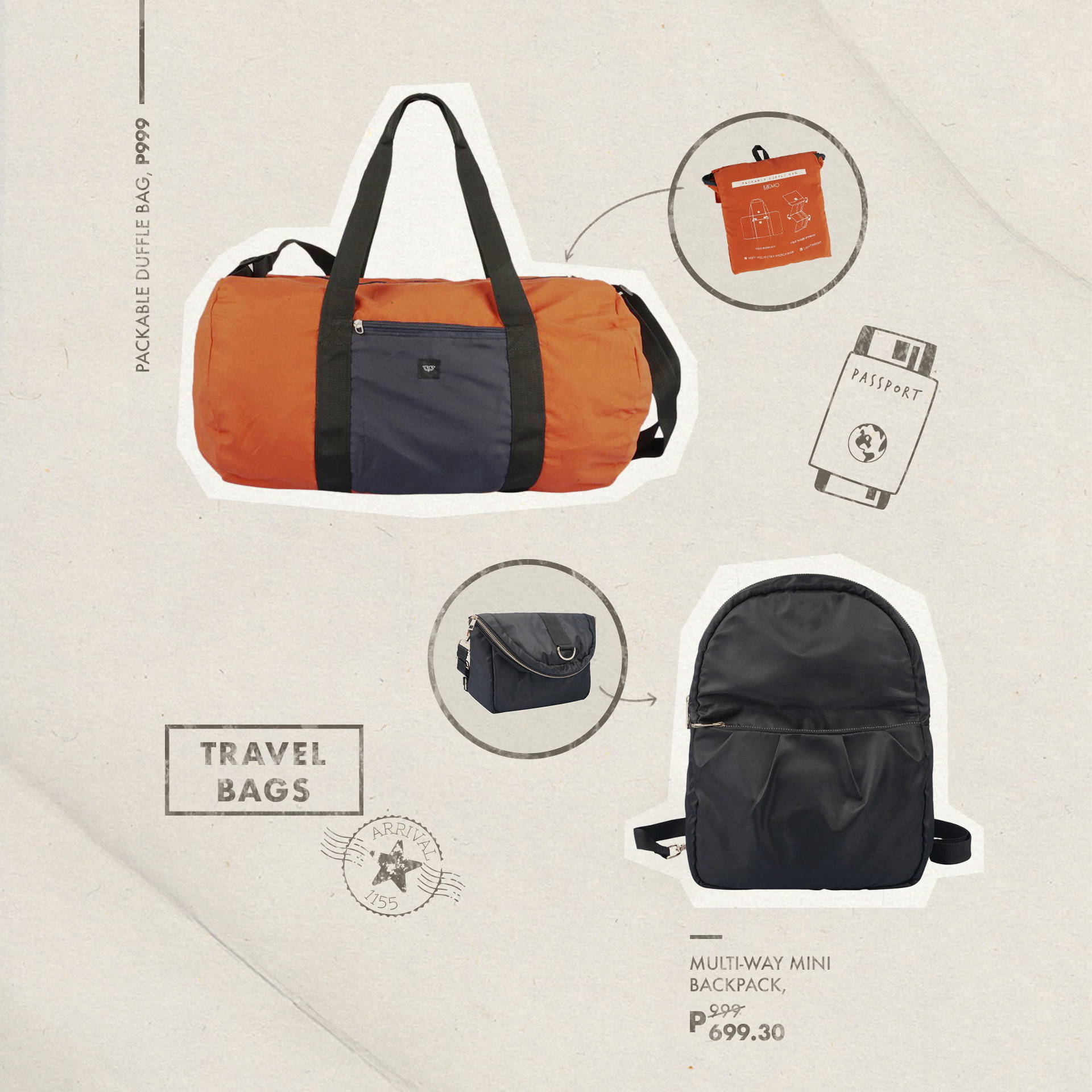 Packable Duffle Bag, P799 ; Multi-way Mini Backpack, P699.30
The biggest mistake people often make is forgetting to pack an extra bag! With all the souvenirs you're going to bring back, you'll definitely need more than one bag of luggage. Keep an extra packable duffle bag or have a multi-way backpack, you'll never know when you'll need the extra space!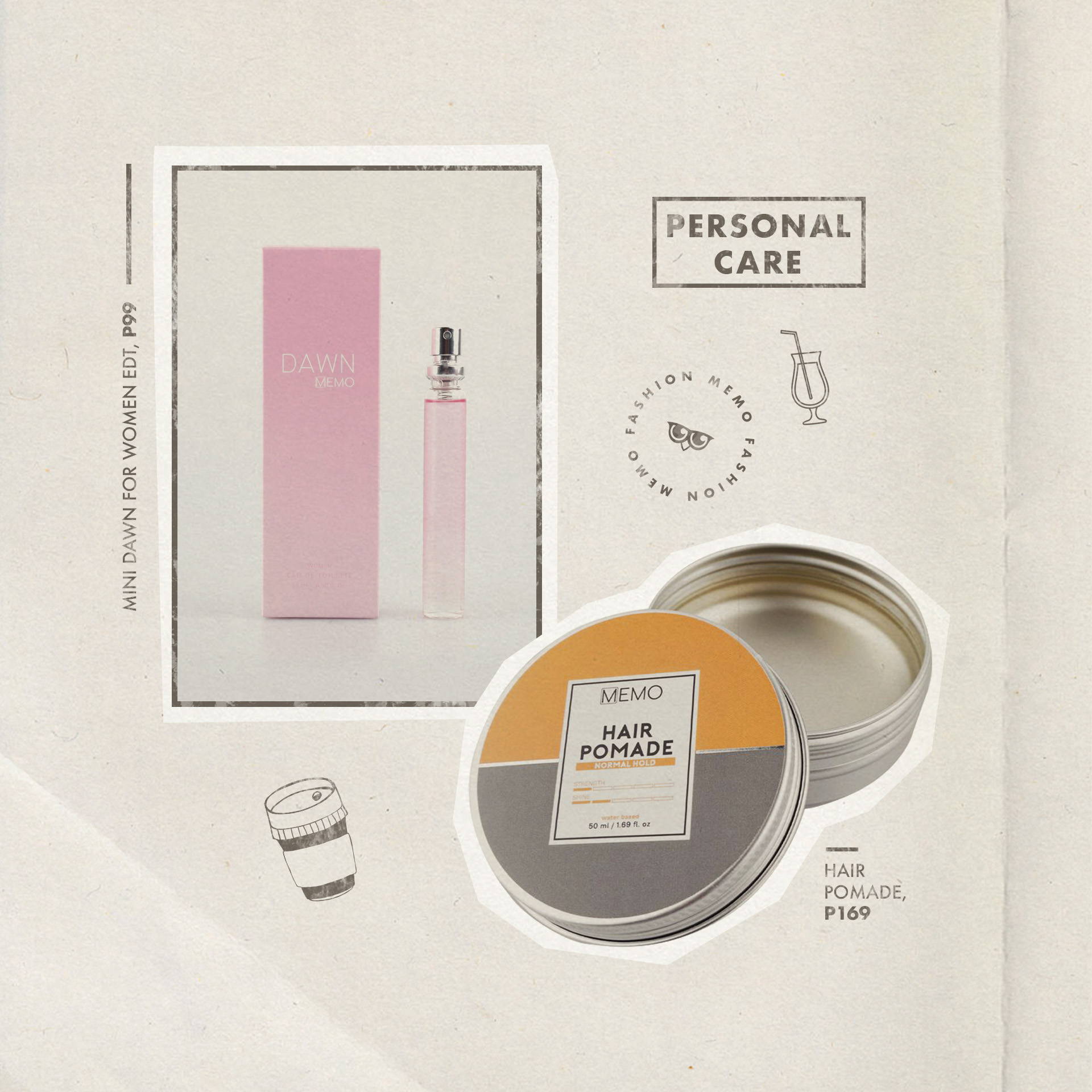 Mini Dawn For Women EDT, P99 ; Hair Pomade, P169
Vacations are a rare occasion, so no doubt you'll want to make the most out of it! Because you'll always be on the go, it's a good idea to have a small bottle of perfume to keep you refreshed throughout the day. Don't forget to bring a hair pomade too—it'll keep your hair in place and looking good all day and night long!
Now you can go to your next vacation worry-free!
Shop these looks in-stores and online at memofashion.com.
---