That's Right—Here Are 10 Workwear Pieces That'll Bring You from Work to Play
With plane ticket prices skyrocketing, the roads jam packed with cars, and all the best places to visit fully booked, it's no wonder why some of us would rather stay at home and relax for the coming holidays! But just because you can't go on a vacation, doesn't mean you're not allowed to take advantage of the holiday steals!
Below, you'll find workwear pieces that'll make you feel like you're on vacation! And who knows⁠—you might even be able to wear them on your next getaway!
Basic Round Neck Tee, P599 (Left) ; Pocket Tee, P499 (Right)
If you're the kind of person who loves the big city life, then make sure to get some comfy tees! It gives off a very laid-back feeling and will definitely make your future shopping sprees a whole lot easier!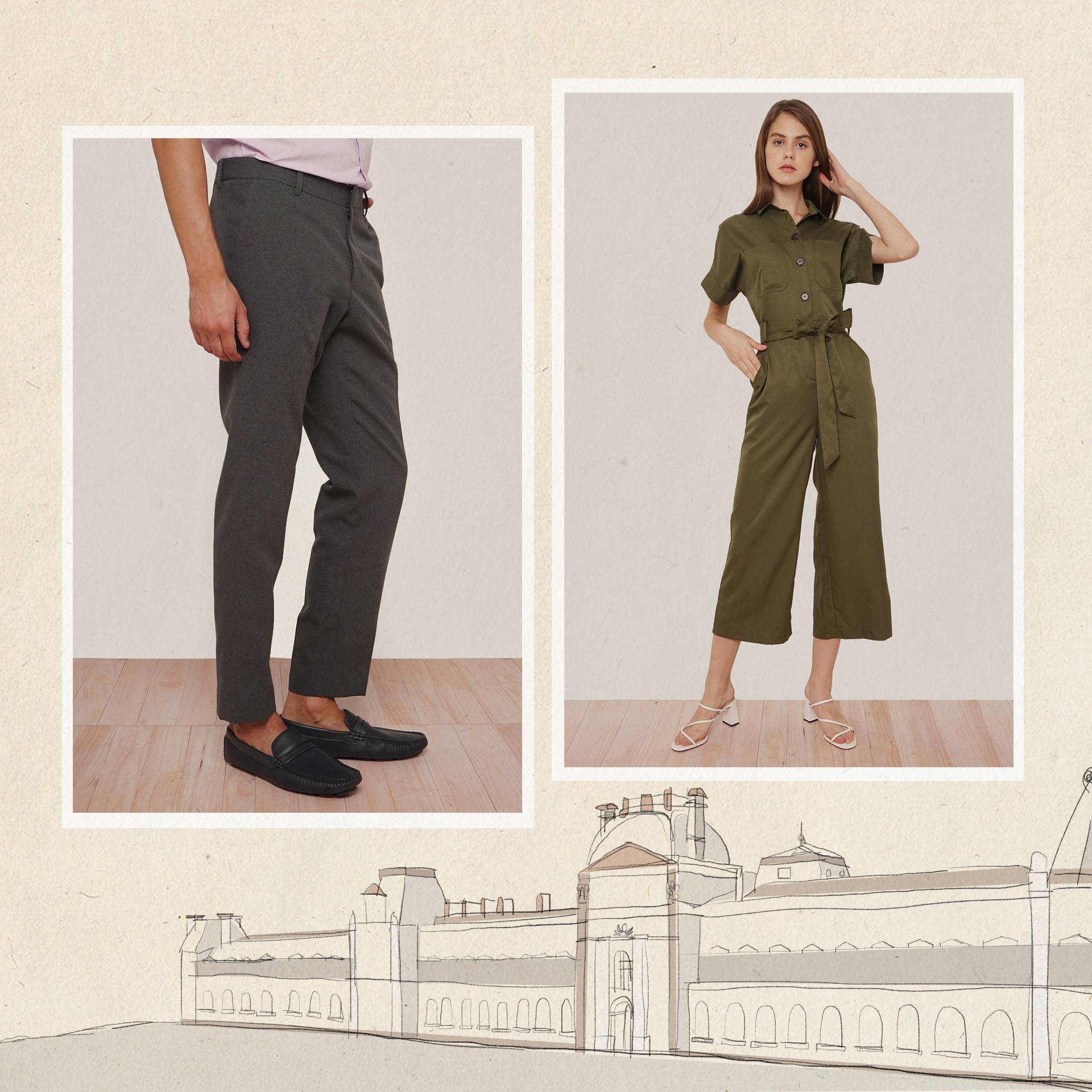 Slim Fit Dress Pants, P1299 (Left) ; Jumpsuit, P1299 (Right)
Visiting places rich in history and culture always bring a great experience of learning new things! Look your best in your photos by wearing a really chic jumpsuit or a pair of clean-cut dress pants!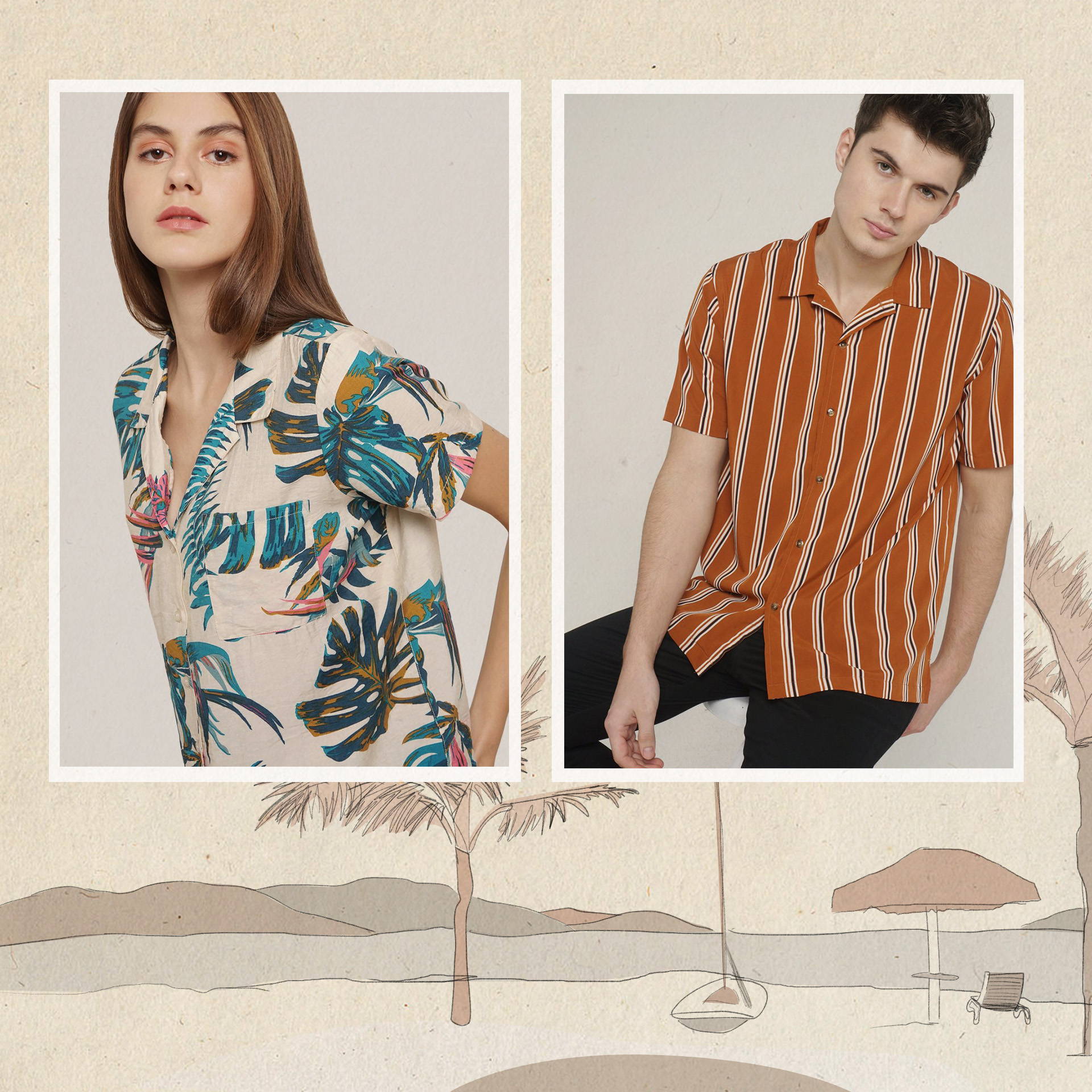 Printed Resort Shirt, P799 (Left) ; Striped Shirt, P799 (Right)
You'll never truly experience the Philippines if you're not planning to visit the beach! Get a fun printed shirt that would go perfectly well with some fresh martinis by the seaside! Just make sure to wear them with a pair of solid and dark trousers when you get back to the workplace!
Pullover, P1099 (Left) ; Double-Breasted Blazer, P1299 (Right)
Grab a nice blazer or pullover that's perfect for layering during both winter and cold office days. With only two seasons in a year, it's no wonder why we'd like to try an out-of-country experience of a winter wonderland!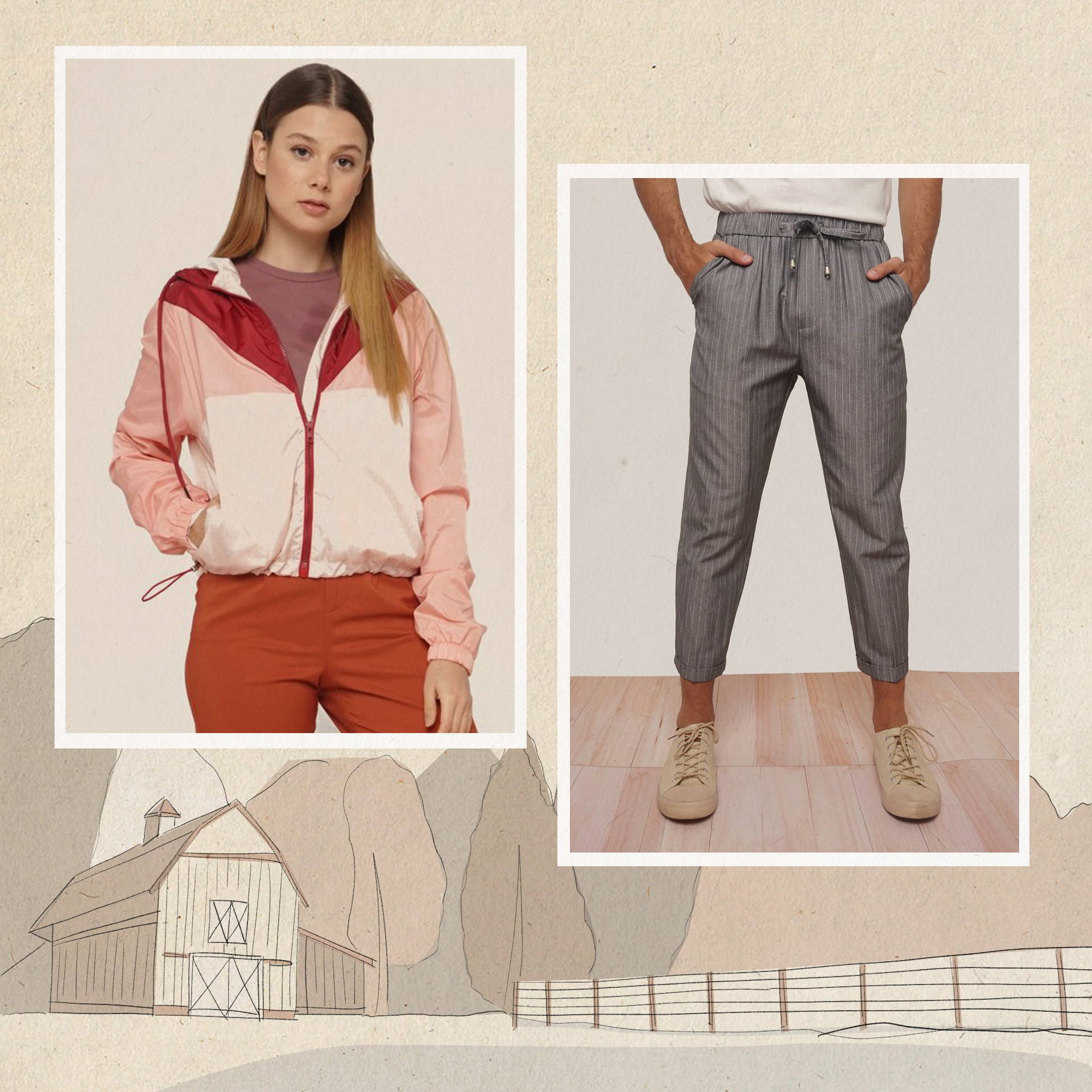 Lightweight Parka, P1299 (Left) ; Pull-up Trousers, P999 (Right)
Feel like getting away from the hustle and bustle of the city? Then you'll definitely need these pull-up trousers! Not only can you wear it to the office, but it's also comfortable enough to walk around uneven paths! Pack a lightweight parka too to protect yourself from the sun or if the weather gets a bit chilly!

Now you have new clothes for both your holiday trips and for work!

Shop all these in-stores and online now at memofashion.com!
---