From Milk Teas to Mountains: Vince Velasco's Guide To Elevating His Praise-Worthy Passions
The ever-charismatic jack-of-all-trades host, model, and boxing instructor Vince Velasco has come a long way from his younger years with the help of some progressive career moves. Find out how he carved his own path following his passions.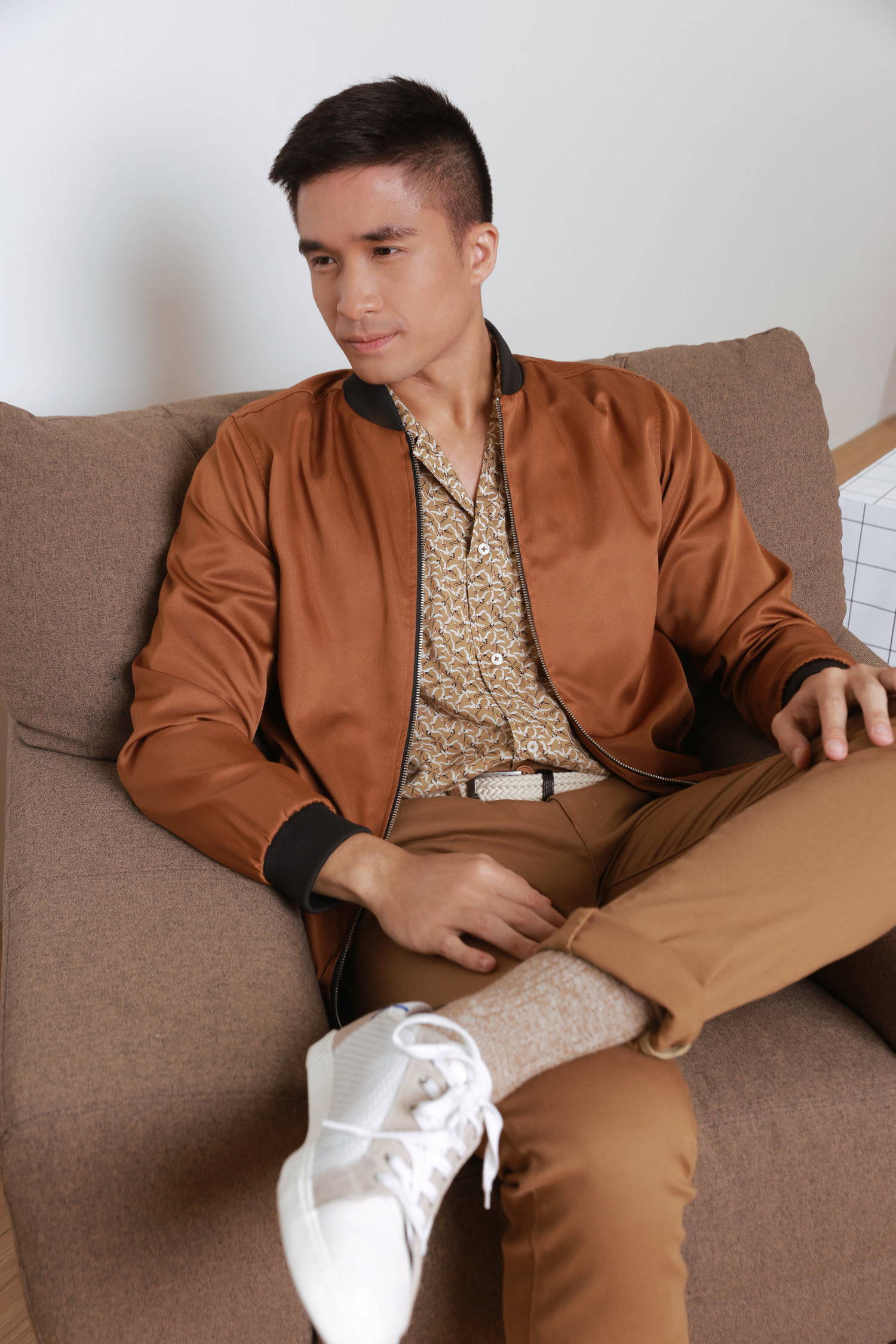 Believe it or not, Vince wasn't the athletic guy he is now known for during his childhood years. In fact, he grew up pretty sickly, suffering from asthmatic attacks and tipping off the weighing scale, partially rooted from his love for milk teas. "I grew up as a very sickly kid. One of the things that stayed with me was asthma. It comes and it goes. It was hell for the first few years." Vince recalls.
At the age of six, he took up swimming lessons, which was especially hard and felt nearly impossible for Vince. "I remember that I hated it because when you have asthma you can't really breathe. But I [am] thankful to my parents for making me do every single sport possible," helping him beat his random asthma attacks in the process.
With that, he decided to turn his lifestyle around. The milk tea obsession came to an end, the sports classes doubled, the growth spurt kicked in, and Vince finally put his fitness gear on and set the tone for his sports enthusiasm.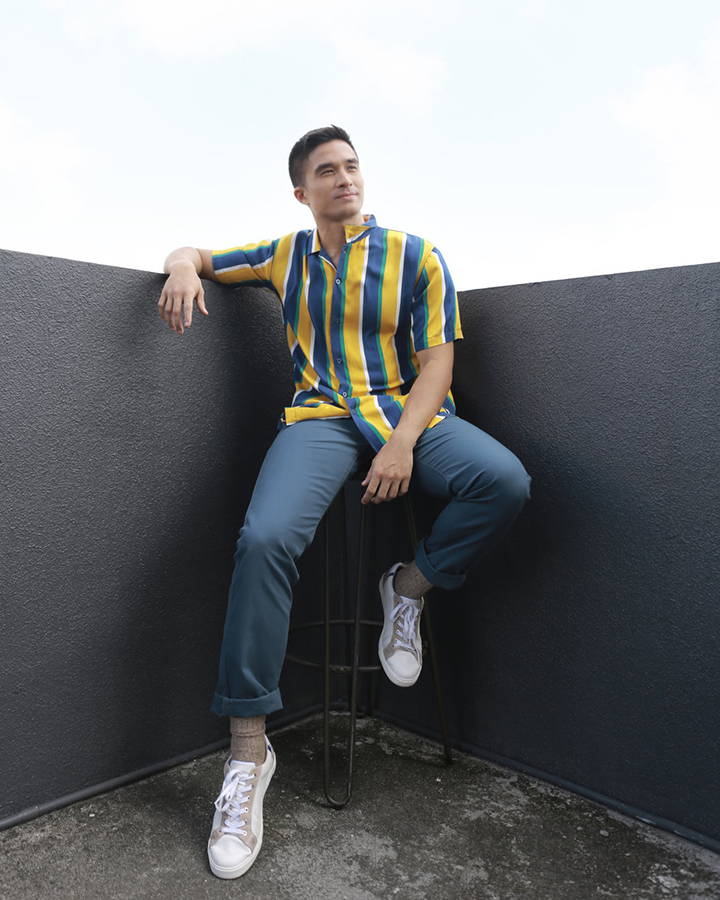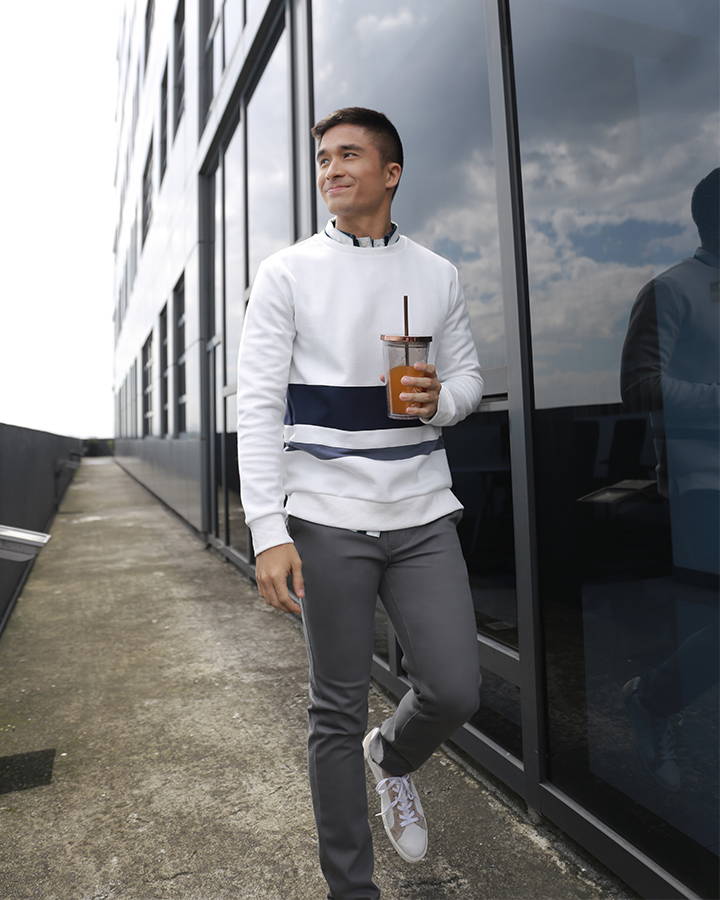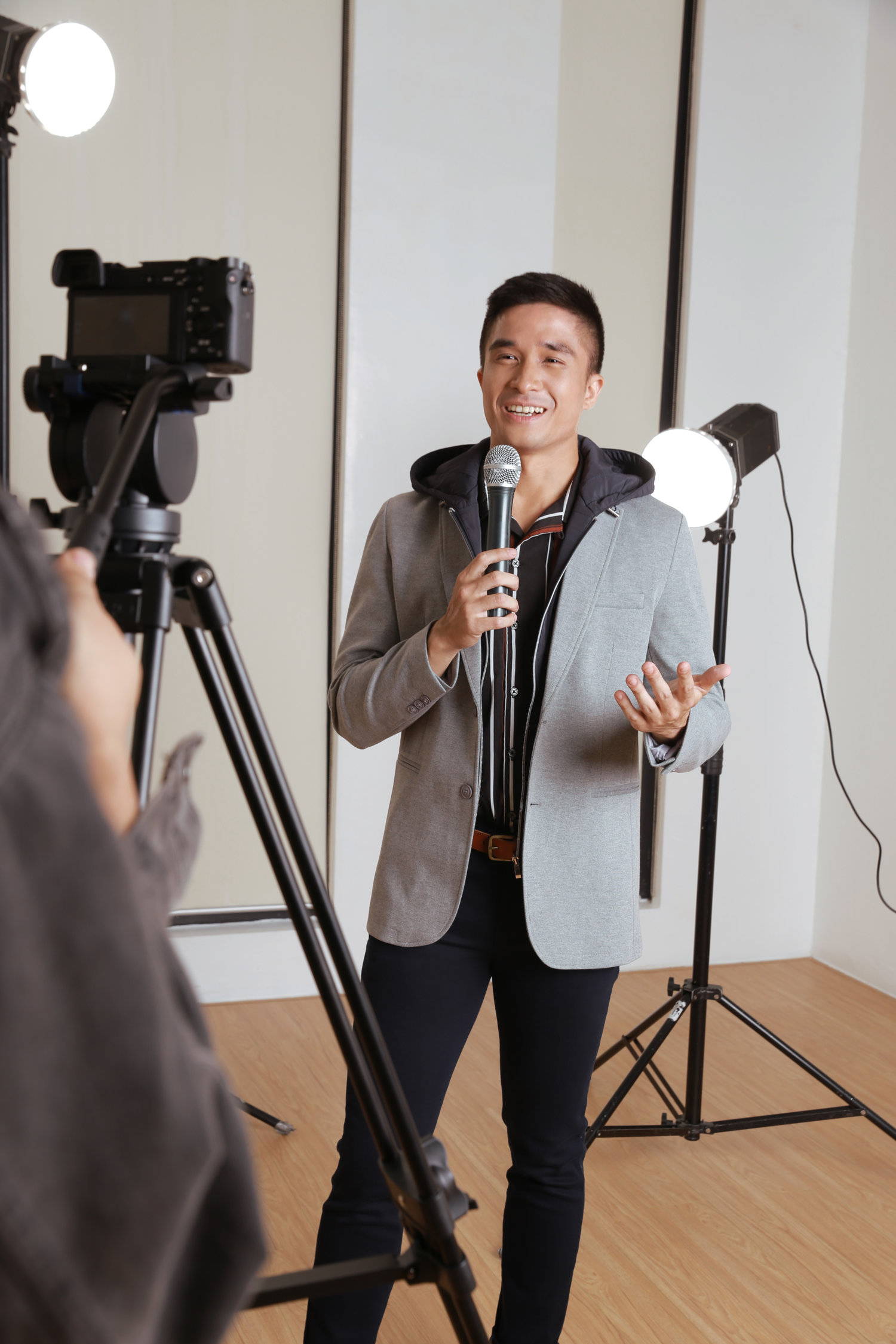 Blazer P3199, Rayon shirt P999
As the ultimate try-guy, Vince believes that "If you think you have potential, [then you should] go for it." Thus, he went into acting, modelling, and of course, hosting; getting a feel of every scene where he saw growth opportunities. At one point, he went out of the routine he had set for himself and tried out the corporate industry. It was only when he finally got back in touch with his true passions did he finally spiral back into his groove.
"If you think you have potential, [then you should] go for it."

— Vince Velasco
With a little help from his friends, he found trust in friends and experiences in unfamiliar places. Vince ended up doing public relations and marketing gigs with his friends and was finally suggested a position: an instructor for a boxing studio. Vince had some knowledge in the sport, but he admitted that it wasn't his specialty. That didn't stop him from testing the waters and falling in love with the overall experience of seeing his clients undergo the same rigorous transition that he did during his younger years, seeing their inspiration for the sport and eventually becoming an instructor themselves! "It's a humbling feeling," he exclaimed. Passion is contagious after all.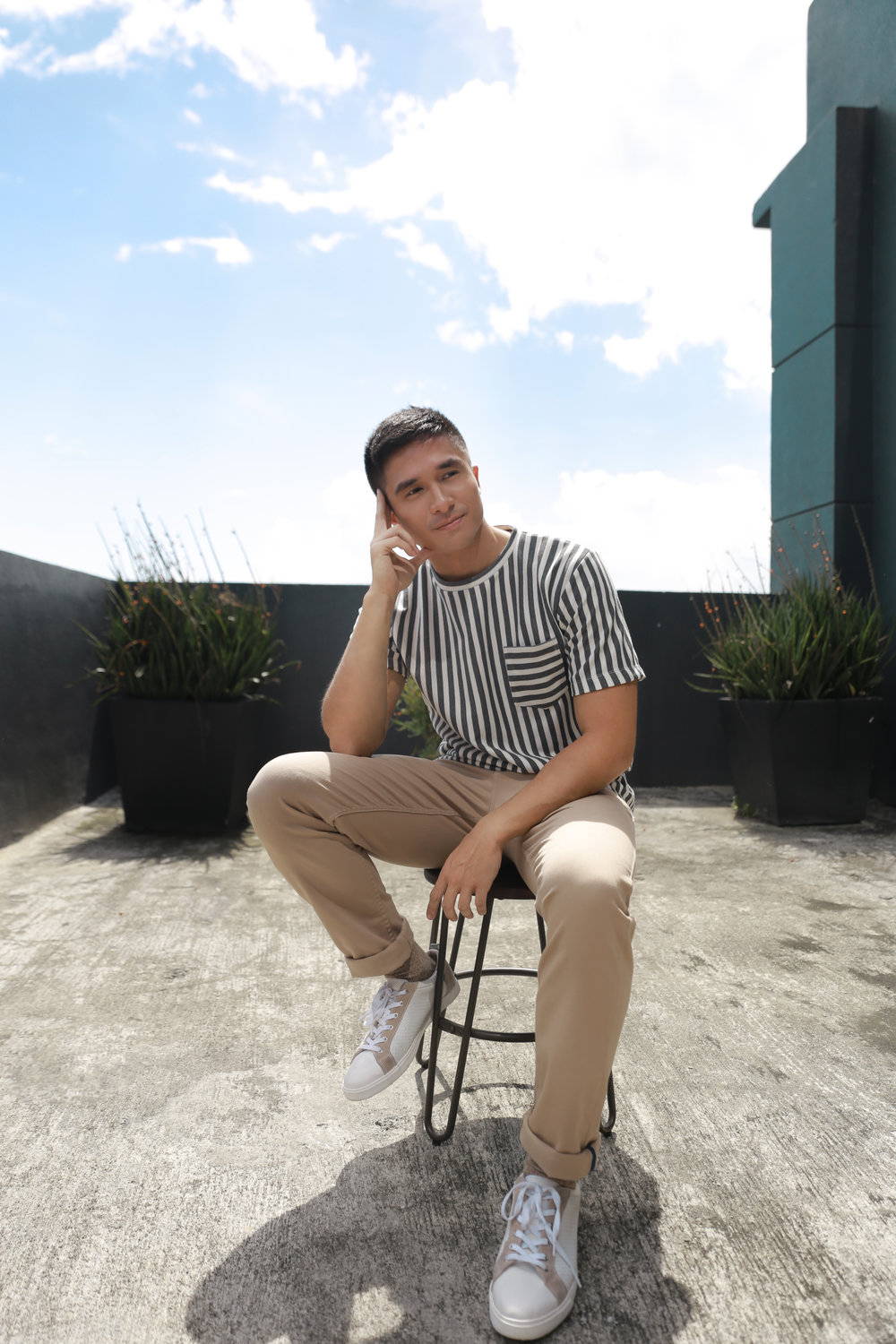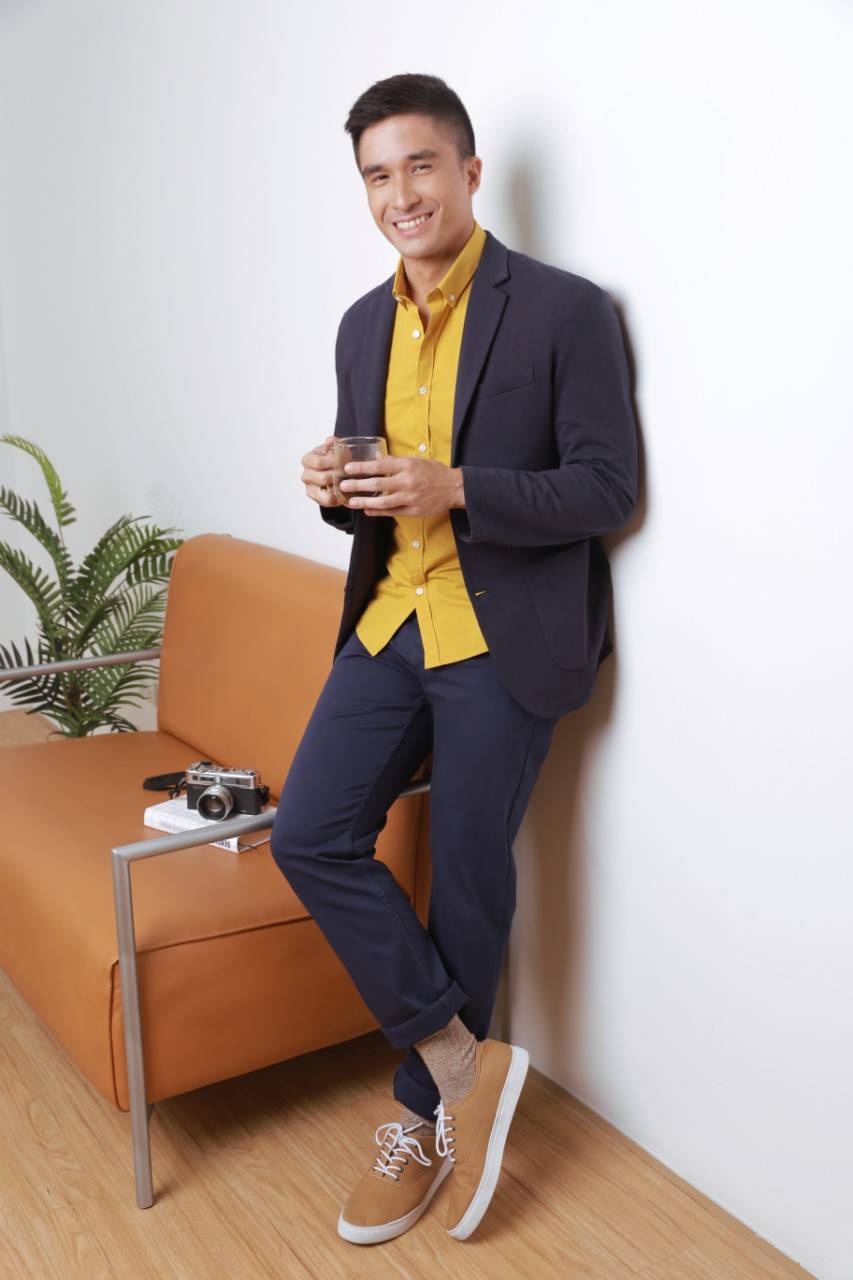 Vince's passions can soar as high as the mountainous peaks of the Himalayas. The thrill of an adrenaline-pumping adventure is something he sought for when he trekked the uphill slopes of Mt. Everest. He described it as a long and tiring journey, taking days on end just to get to Kathmandu. Along with the trek was a life-threatening moment at the near peaks where he experienced seizures and serious lung spasms. He braved through the climb and the subsequent airlift, yet despite it all, he happily recounted those moments as something he never regretted. No matter the feat, the self-fulfillment that passion gives is the most awesome feeling you can ever receive.
The Golden Age of Your Twenties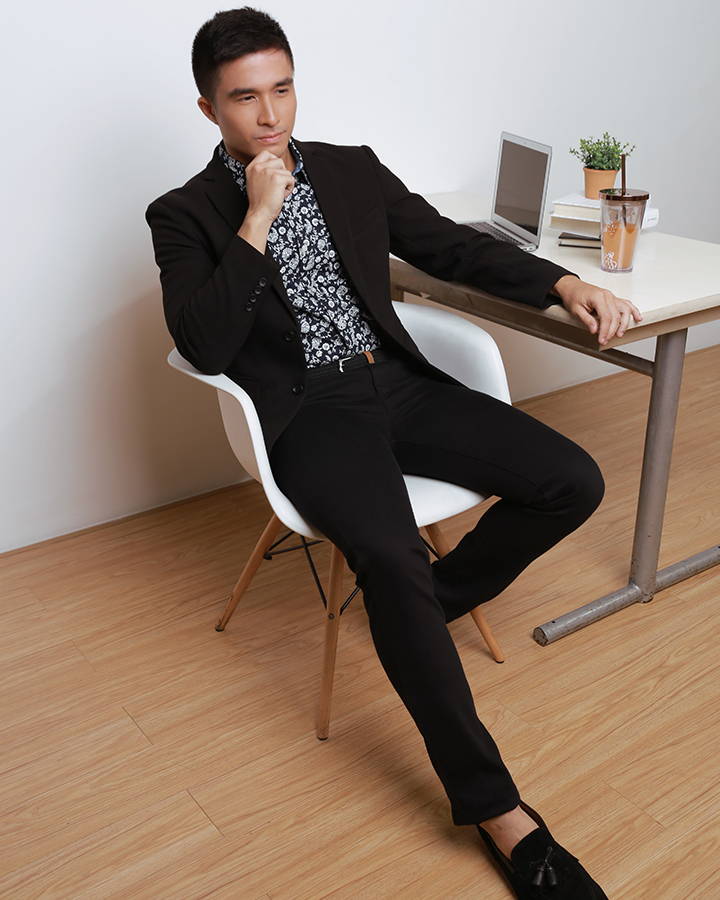 Knit blazer P2299, Men's shirt P999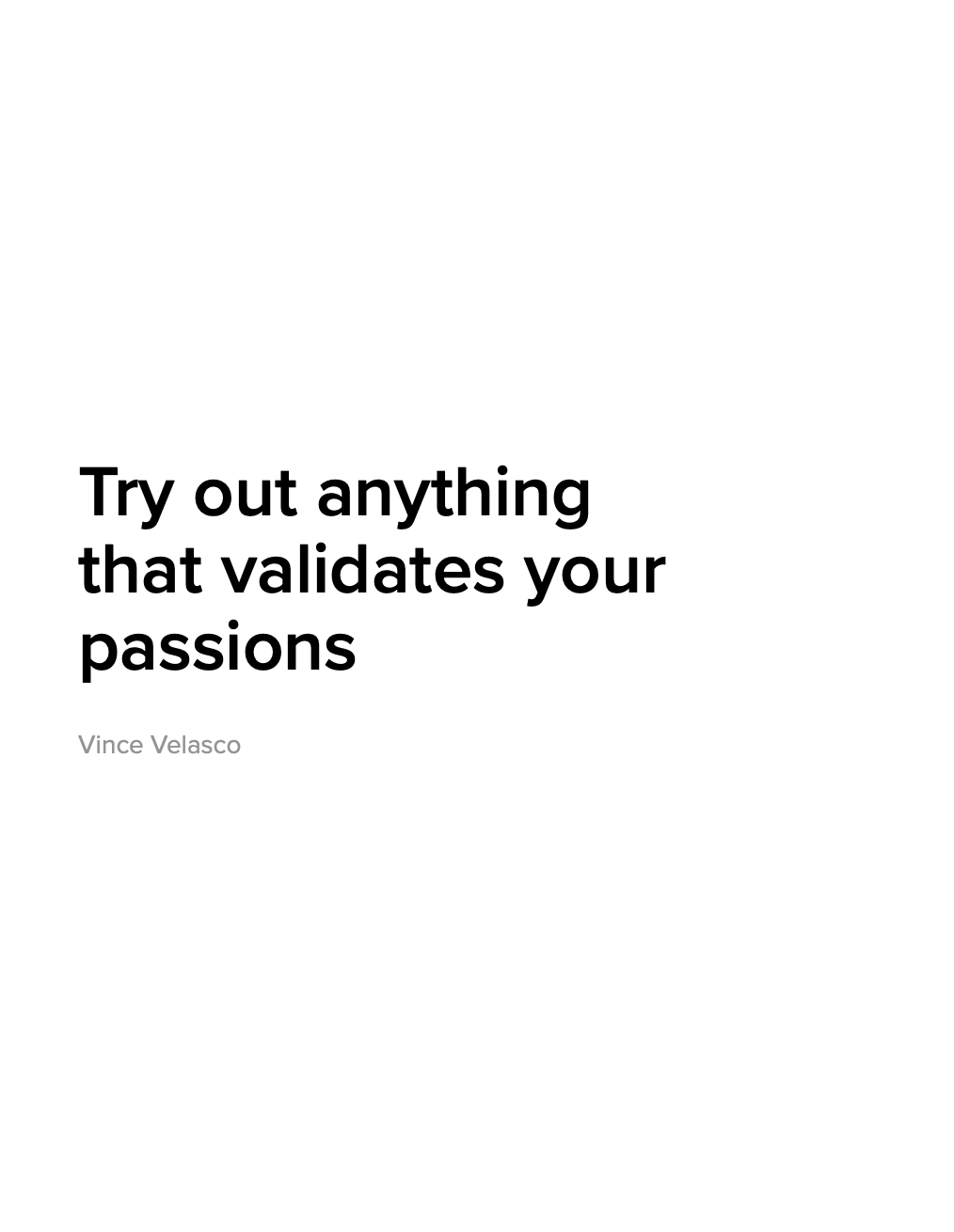 "Try everything out especially during your twenties. You don't want to be the person filled with regret."
Despite the dramatic outcome of events, he cheerily recommended anyone to try out the experience themselves. "Try everything out especially during your twenties. You don't want to be the person filled with regret." It doesn't have to be as high-profile as climbing the tallest mountain in the world. Try out anything that validates your passions, career-wise especially. "I don't judge people who jump from job to job because sometimes they're the ones who end up becoming the most successful." Vince reminds us with a happy heart. He's certainly the embodiment of triumph-in-trials that anyone can look up to.
Ready for a passion pursuit? Check out your nearest Memo store to dress to style your way into a new adventure.
---