Pants Styles to Wear for Days When You Don't Feel Like Wearing Denim
Sometimes, jeans aren't just gonna cut it. This wardrobe staple might be super versatile, but it's good to brush up on other styles as well and switch up your daily looks! Maybe it's too hot for jeans or the day calls for a less casual look—whatever it is, this is the guide you need for pant style recos!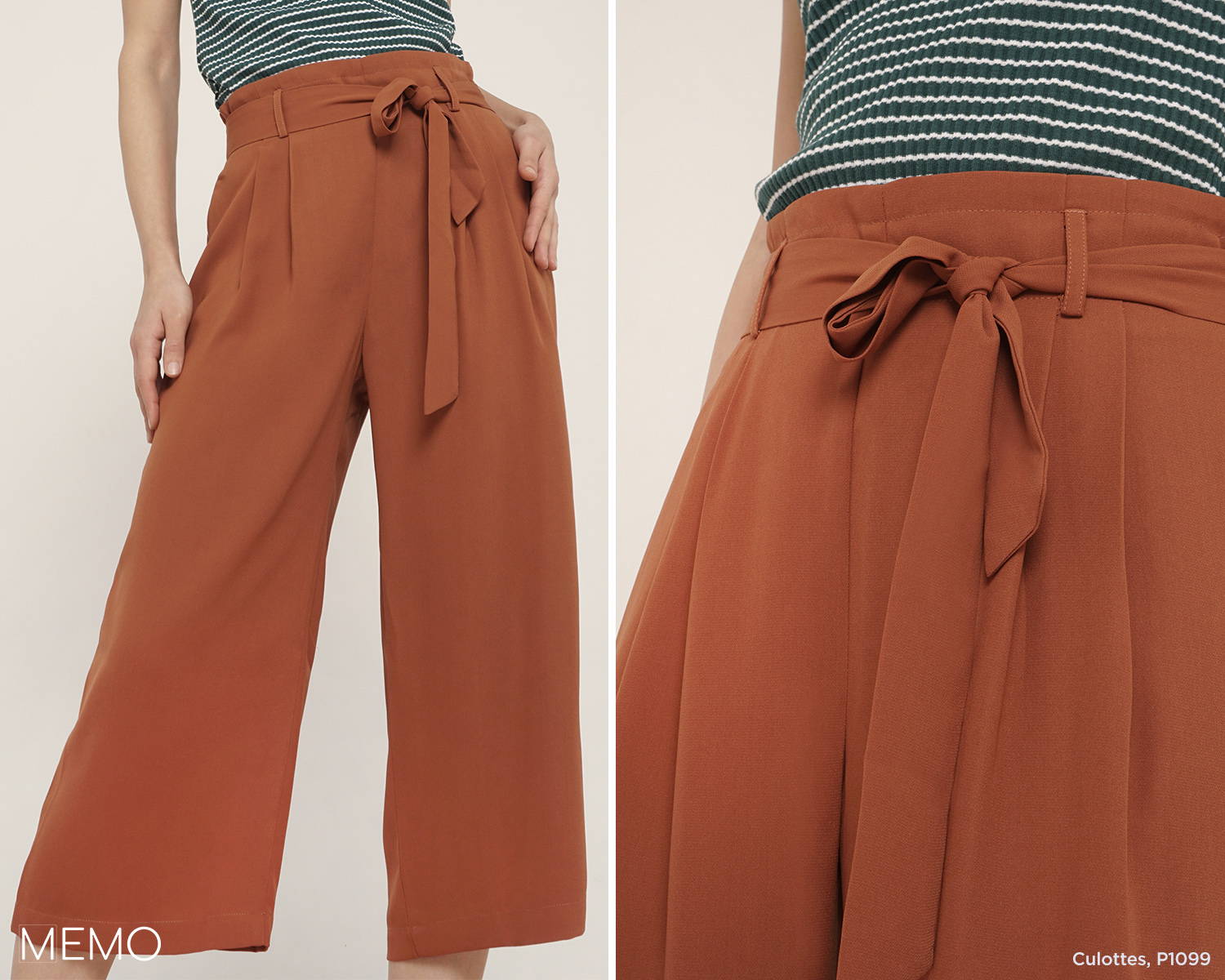 Culottes are fantastic if you're looking for a summer-friendly option for hot days like this. This wearable pair easily goes with any top. Plus, they don't get wrinkled easily compared to cotton! Take it anywhere with you without worrying about walking around with wrinkled bottoms.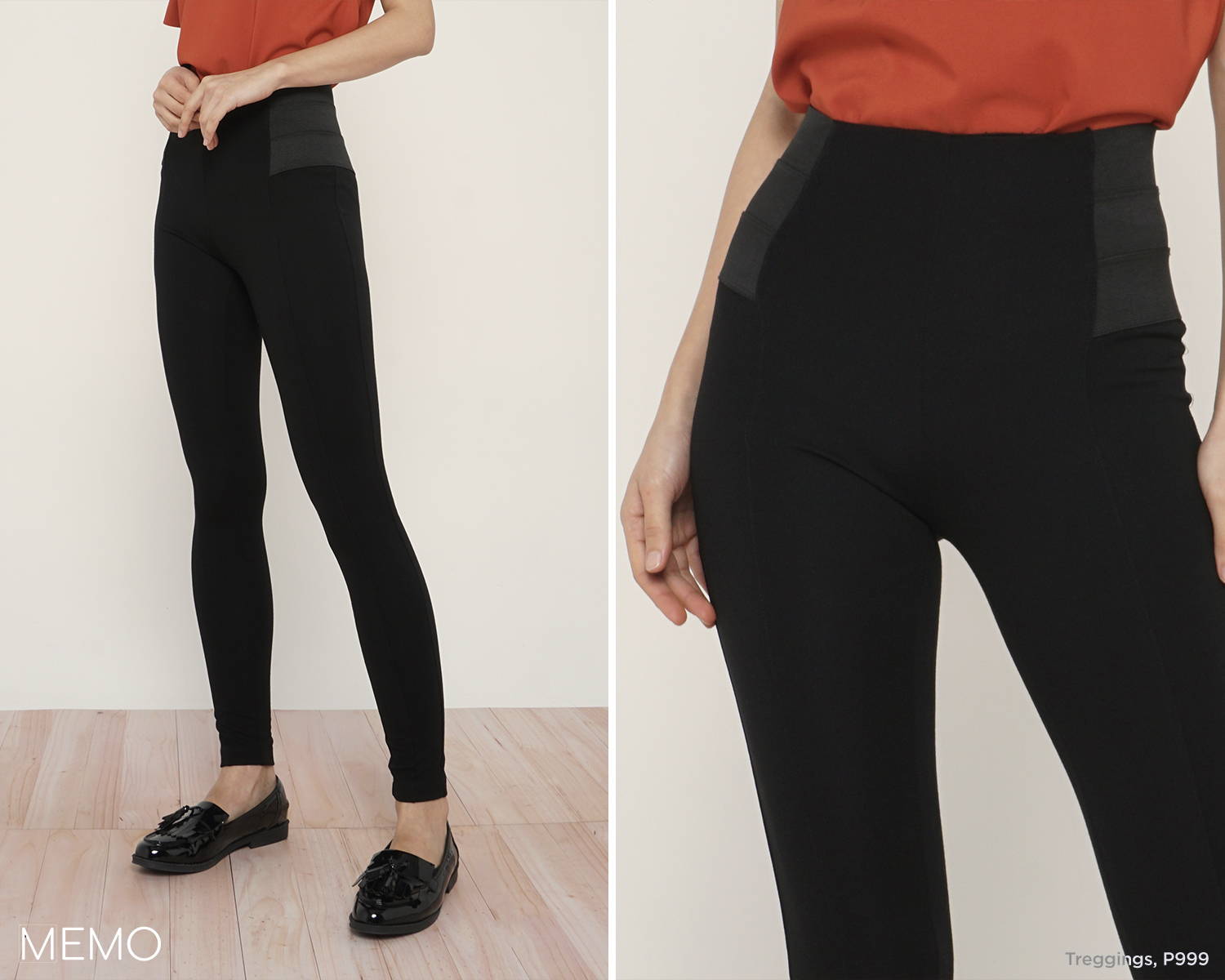 Days when you'll need to move a lot more than usual calls for this hybrid pair. Treggings are your staple leggings, but so much better! Why? Its snug, stretchable fit makes sures you get absolute comfort and the best part about it? You can wear these with heels or sneakers and still get away with it!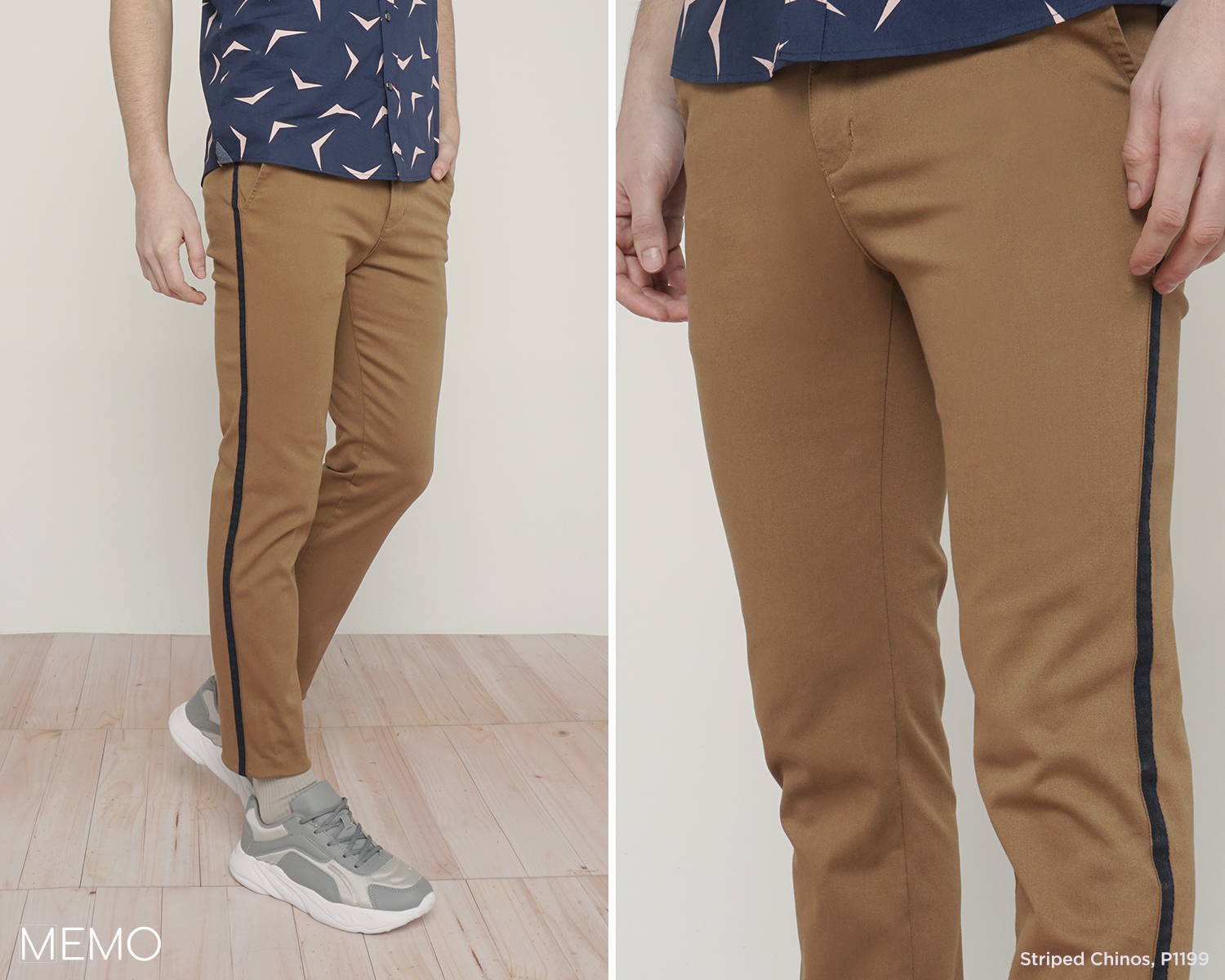 A khaki option will always do you good in your closet. Striped chinos has the right amount of sporty in it, without making it look like track pants! Opt for this on days you'll want to add some fun and personality to a look. Oh, did we say that it also has the best fit to it as well?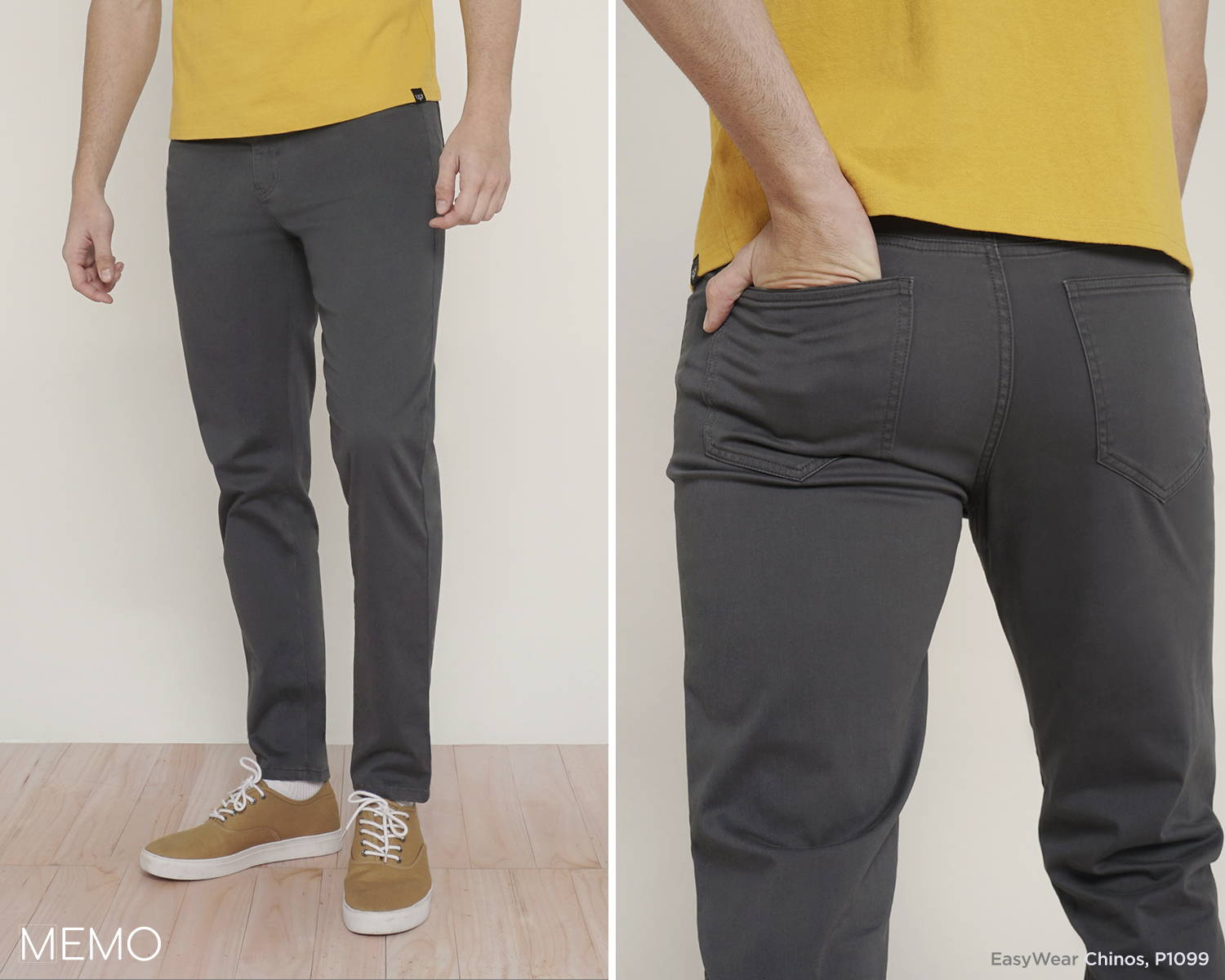 Chinos are great pants alternatives for the usual, rough denim because of its soft finish and stretchable fit. They are also becoming more and more popular and accessible because of it being a rising crowd-fave. With Memo's latest Easy Wear chinos, everyday comfort has never been more easy. Now with an even better chino fit and drawstring waistbands for added comfort, it's a win-win situation if you ask us!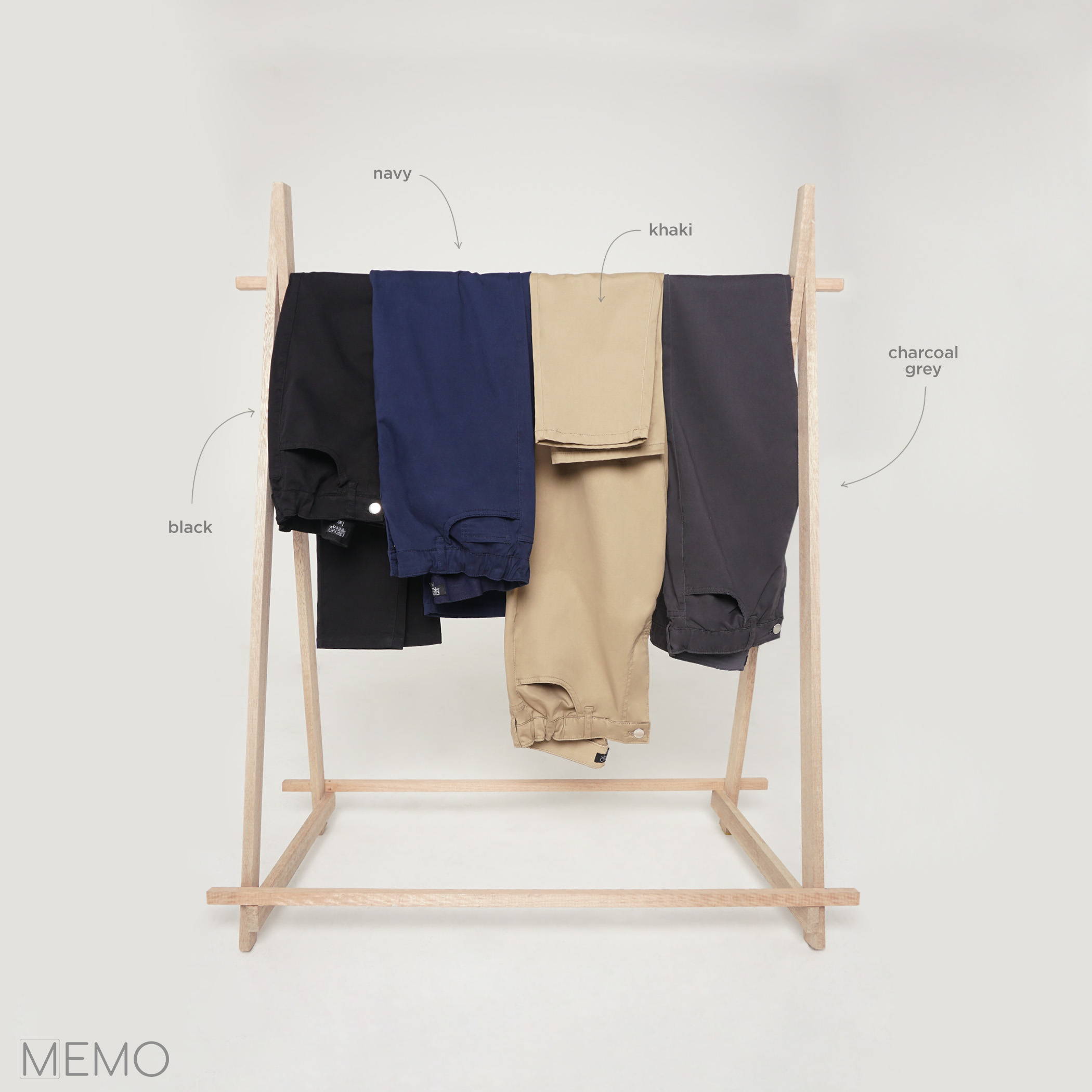 Catch the new Easy Wear Chinos in-stores now!
Shop all these at memofashion.com
---