Throw A Good 'Fit With These Trousers You Can Wear Everyday
Having a good pair of trousers can elevate your outfit — and the good thing is, we got everything covered! From different fits to different colors, there are many options you can choose from from our collection of trousers.
Check out this 2-step guide to help you find the perfect everyday pair:
The first step is choosing the right cut of trousers. Do you like your trousers skinny? Super Skinny? Relaxed? Wide? Straight? Slim? Regular? You should also check specifics like the in-seam length and the material used for the fabric as these can affect the overall look of your trousers.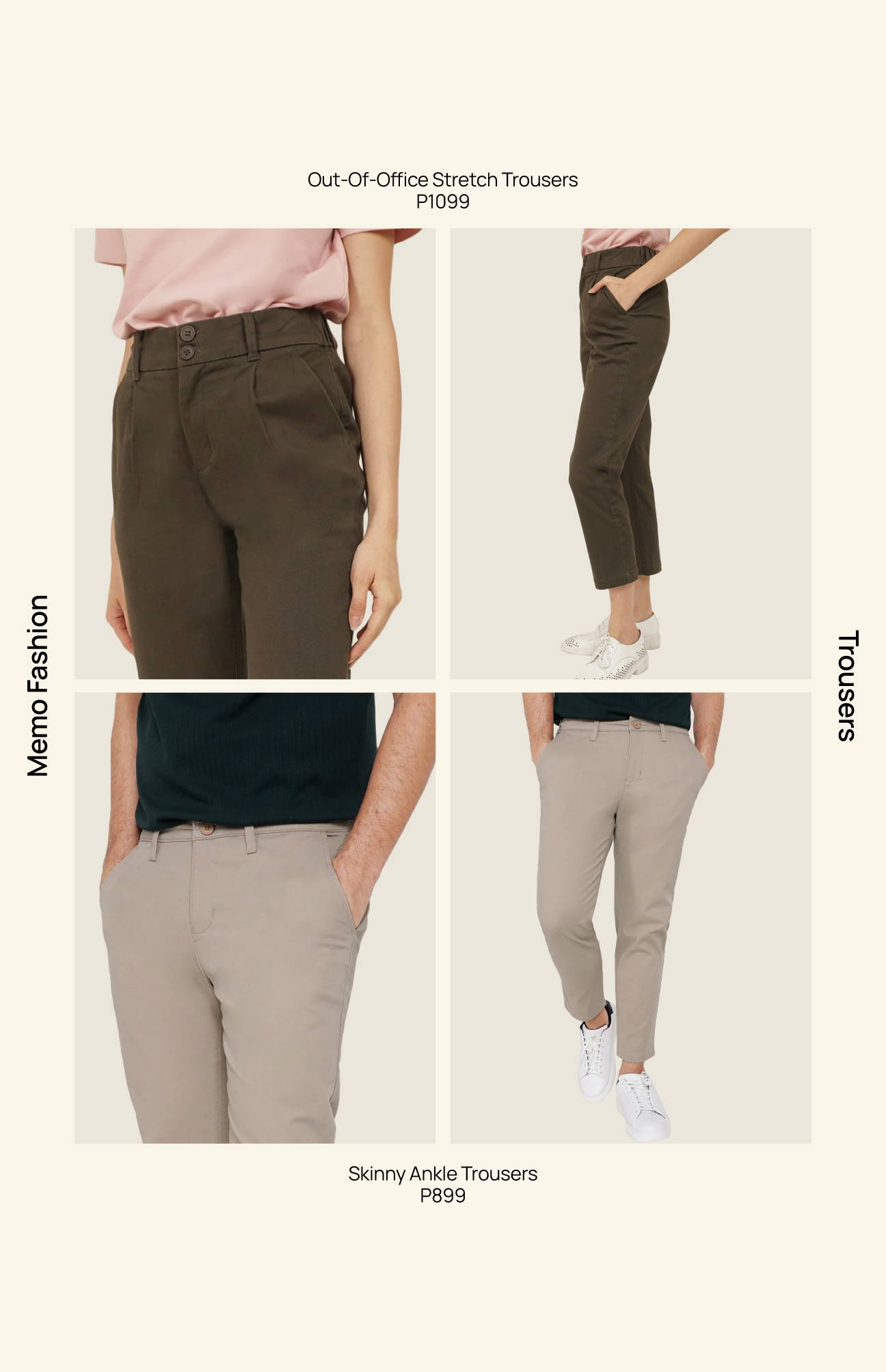 2. Pick a color (or colors!)
Now that you have picked the fit you like, it's time to pick the color of your trousers. Our collection of trousers offers a diverse selection of shades made to match your daily look.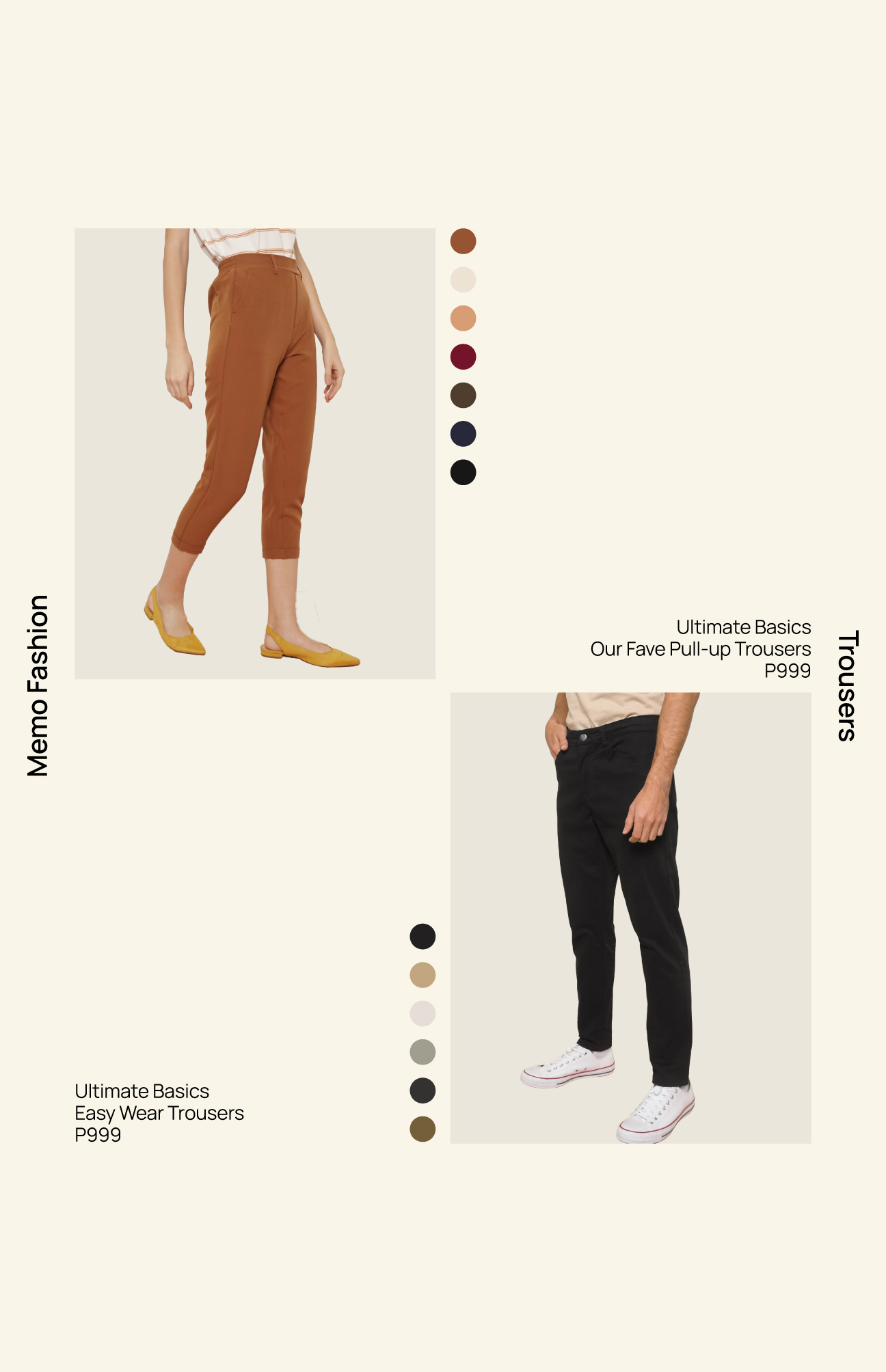 We know it's really hard to pick just one pair of trousers! So make sure to compare the different trousers available at memofashion.com or visit the Memo store nearest you to try them on!
---