Here's everything you need to know about sprucing up your wardrobe.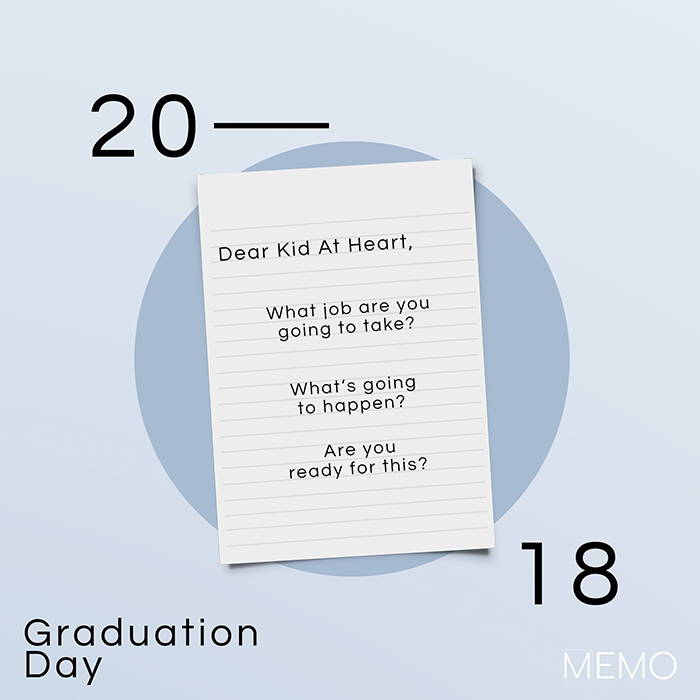 Dear Kid At Heart,
You find yourself at the edge of the seat at graduation. You are handed your ever-longed diploma and you feel the gut-wrenching mixture of pure joy and terror for what's about to come: The World of Adulting.
What job are you going to take? What's going to happen to you? Are you even ready for this?
All these questions come crashing to your head even before you could sit back down to your seat. Take a chill pill and look at these problems in proportion:
What job are you going to take? Whatever you set your heart into, you made it this far and the next chapter is just another adventure for you to set out. Don't worry about taking the time to clear your head and steer towards your own direction.
What's going to happen? That's for the future you to worry about. The thing about stressing over the unknown is that's all it's ever going to be – the unknown. Let the tide roll in when it does come.
Are you ready for this? Ready as you'll ever be. There's a fine line between fear and excitement. Dive headfirst into your future and the fun will set in.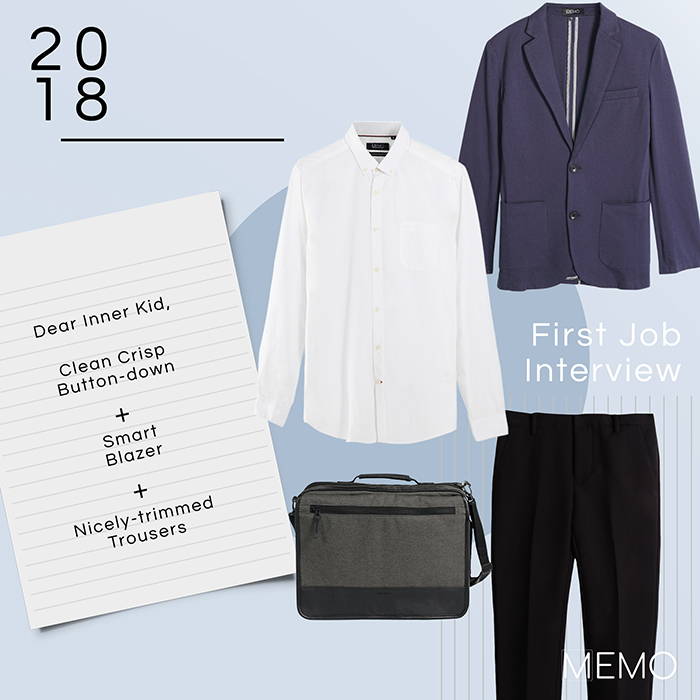 Essentials Long Sleeve Php 899. Knit Blazer Php 2299. Slim Fit Dress Pants Php 1199. Messenger Bag Php 1699.
Dear Inner Kid,
Okay, maybe you didn't really think this through. I mean, let's face it: your interviewer isn't going to be impressed with that limited edition rock band tee – even if it did cost you your entire life savings.
Let's clean up the wardrobe real quick. What do you need?
A clean and crisp white button-down. It's obviously essential.
A smart blazer to suit things up.
A pair of nicely-trimmed trousers.
A bag to keep things handy and on check.
Looking at you up and down, you look ready to ace that interview, kid.
2018 First Day On The Job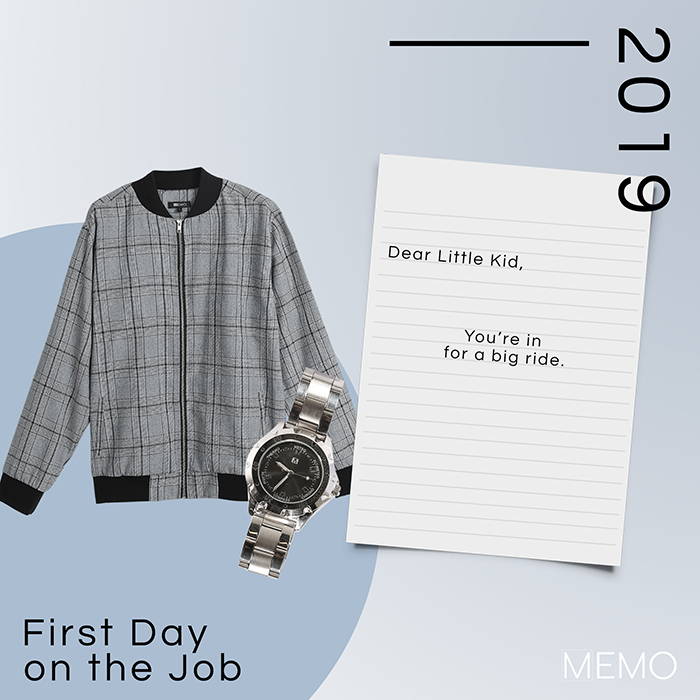 Bomber Jacket Php 1499. Watch Php 799.
Dear Little Kid,
You check the time on your watch. You throw on your sleekest bomber jacket. You look the part, but still… walking into an office like this really does make you feel small, huh? There are so many people to look up to, so many experiences you're going to encounter, and so many things that are going to happen… you're in for a big ride.
Even though you technically are an adult, you can't help feel like that new kid on the block. At least, it's all uphill from here.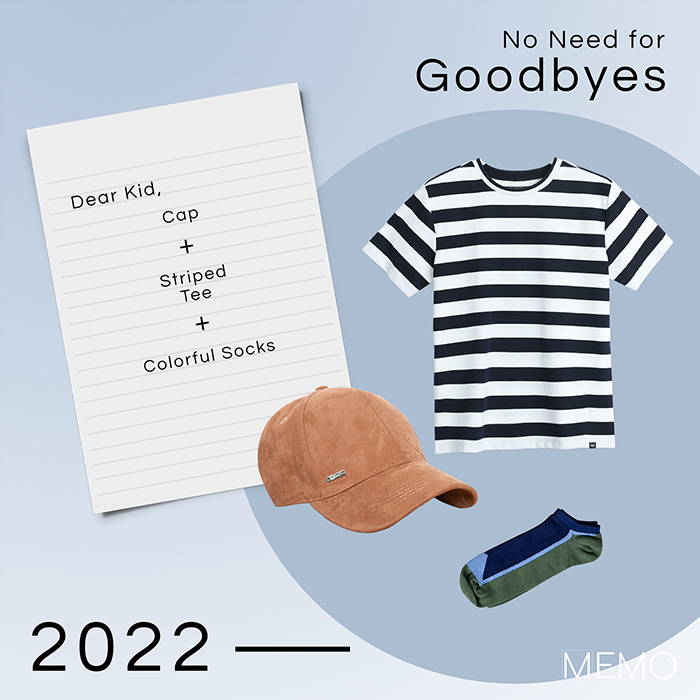 Relaxed Fit Tee Php 499. Suede Baseball Cap Php 399. Jacquard Knit Ankle Socks Php 119.
Dear Kid,
You wonder why you still call yourself 'kid' and write all these letters in your head. Then again, you realize age doesn't really strip away the sense of wonder.
You still enjoy a pair of colorful socks now and then.
Or a striped tee to keep up with the fun on a typical Wednesday.
Or sport that cap from last Friday night's game night.
Guess there's not much difference in being an adult than being a kid. There's no need for goodbyes after all.
'Til the next entry, kid!
P.S. Visit your nearest Memo store to find more of your wardrobe essentials.
---